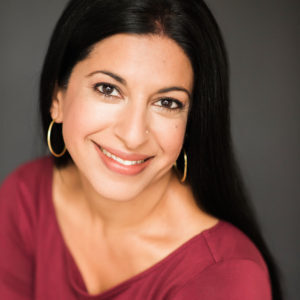 Awakening the Amazing in You book launch bonus from bestselling author, Ratika Hansen…
Reinvent your Remarkable life with this simple and insightful 4-step process!
Enter your name and email address for your copy of:
Reinventing Remarkable:
Your Guide to Reset and Restart Your Life
I promise to keep your email address safe.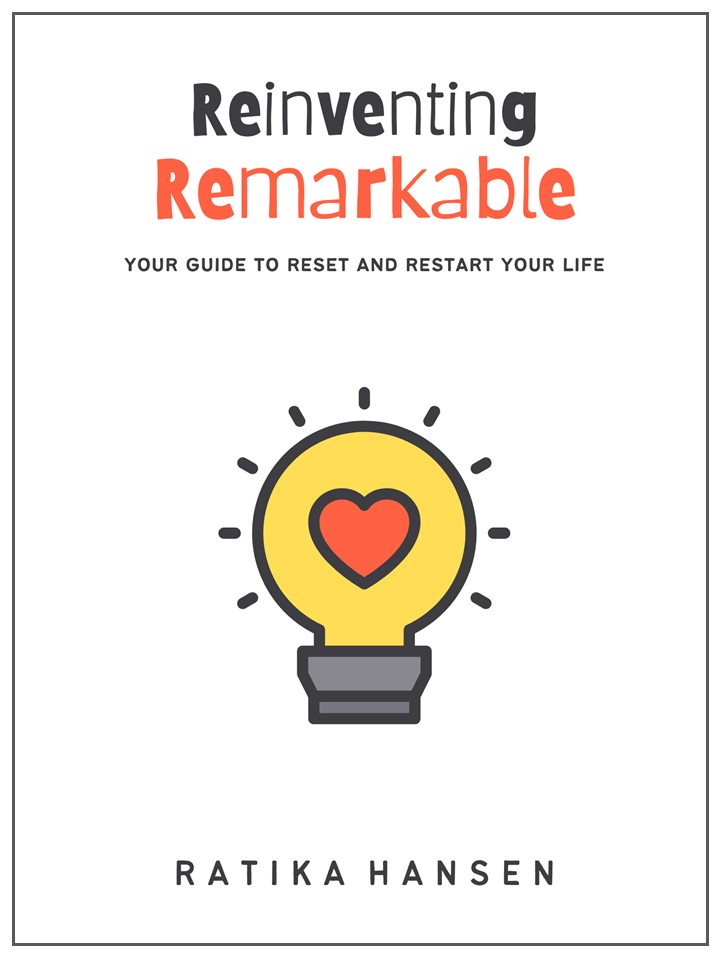 If you are committed to Reinventing your Remarkable, this guide can help you get there.
Have you ever created a plan for your life,
mapping your course and setting sail,
only to be met with unexpected challenges
that clouded your vision and blocked your path forward? 
How did you reset and restart? 
It happens to all of us, and it is in the resetting and restarting that we strengthen our resiliency, hone our creativity, and deepen our courage.  Only in summoning these and other innate skills can we recalibrate, redefine, and Reinvent a Remarkable life for ourselves.
This guide will help you set your own Reinventing Remarkable plan in motion with:
A simple and insightful step-by-step process
Prompting questions
Inspirational quotes
Links to tried-and true resources
Room to organize your thoughts
Chart a new course with purposeful swiftness toward the life of your dreams!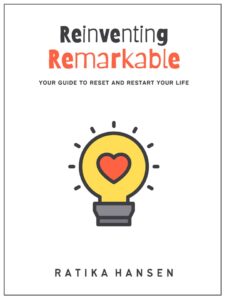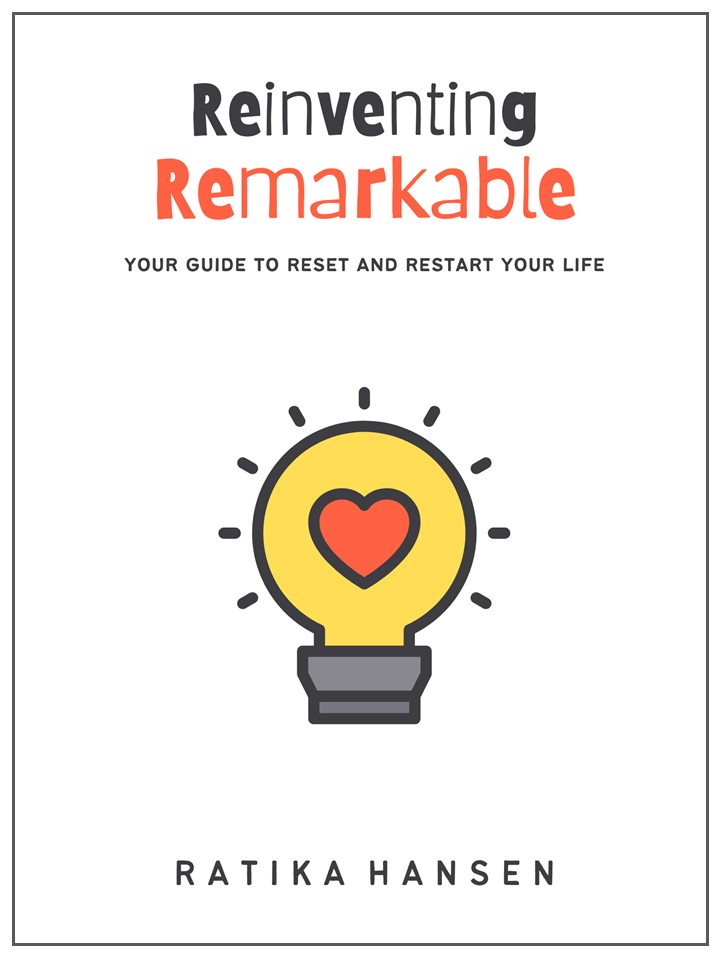 I promise to keep your email address safe.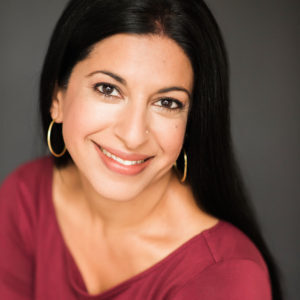 "My life purpose is to shine my Light in the world. My light shines most brightly as acceptance, laughter, inspiration, and love. My mission is to inspire passionate living in the hearts of the willing so that we all bring our LIGHT to the world."
- Ratika Hansen, Certified Passion Test Facilitator