Welcome To Your Passionate Life
My mission is to inspire passionate living in the hearts of the willing so that we all bring our LIGHT to the world. 
A personal message from Ratika Hansen...
I invite you to peruse this site as a diverse array of insight, information, and inspiration gathered from many different places, and in many different ways, all in the name of creating a passionate life.
I have explored all of these myself and share with you only the best of the best!  If you are curious, I am happy to chat about any and all of the resources I list here.
Join my community below to be a part of our ongoing conversation about creating passion in our daily lives. For pearls of wisdom to brighten your day, visit www.Facebook.com/ToYourPassionateLife.
I am honored to be on this journey with you.  Here's To Your Passionate Life!
Peruse.  Explore.  Play.
Dream.  Relax.  Have fun.
Be PASSIONATE!
The Passion Test is the #1 tool for discovering your passions and life purpose. It changed my life and can change yours too!
Read More
Introducing my new #1 bestseller: a collaboration with 16 transformation leaders including Janet Bray Attwood, co-author of The NY Times Bestseller, The Passion Test.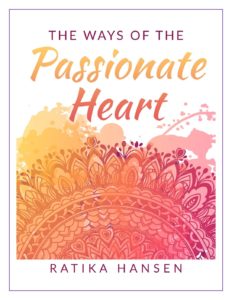 Receive support for your journey & my FREE "The Ways of the Passionate Heart" pdf -- a 10-step guide to bringing more passion into your life starting today!